LED technology can lead to a significant simplification and saving of time
One of the most common applications of photochemical light sources is found in preparative scale irradiation. This includes the irradiation of nmr and uv samples as well as work on larger substance quantities for synthesis of new compounds.
In this context, LED technology can lead to a significant simplification and saving of time as it allows for continuing work in the same place, subject to the condition that health and safety measures are observed.
Provision of special places for irradiation under fume hoods, with mercury vapour lamps for example, is no longer necessary. For most applications, the use of expensive and delicate optical filters can also be dispensed with – specialised LEDs emit light directly at the desired range of wavelengths. This advantage also reduces dissipation loss and scales down the used device.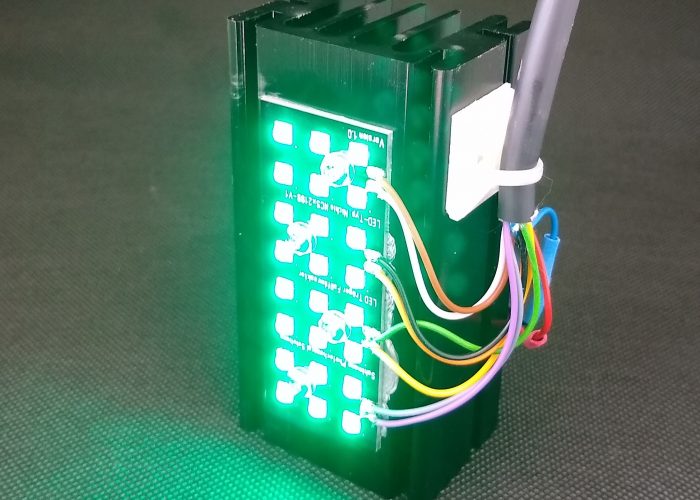 I provide a suitable light source, custom-made to match your photochemical problem. As a first step, your requirements regarding sample format, wavelength, output, etc. are determined. Upon approval, your individual light source is produced. For this purpose, I use technology from Industrial prototype manufacturing.
I have two CNC routers, a 3D-printer, a turning machine and a fully equipped
electronics development area at my disposal.
To detect and document series variations, each light source is tested (emission spectrometer) and outfitted with a correspondent data sheet prior to shipping.
In photochemical research at universities and research institutes, modular systems that offer easy swapping between wavelengths by changing the LED module are particularly interesting. For this purpose I offer a microprocessor control unit that allows you to preset output and duration. Different LED modules featuring a user-specific arrangement and number of LEDs can be connected to the control unit.
This concept can be adapted to your requirements in many ways, be it regarding the available output or a future expandability with further wavelengths.